Desktop Fiber Laser Marking Machine
Desktop fiber laser marking machine brief information
Desktop fiber laser markingmachine belong to the solid state laser group. They generate a laser beam bymeans of the so called seed laser and amplify it in specially designed glassfibers, which are supplied with energy via pump diodes. With a wavelength of
1.064 micrometers, fiber lasers produce an extremely small focal diameter; as aresult their intensity is up to 100 times higher than that of CO2 lasers with the same emitted average power.
Desktop fiber laser markingmachine are optimally suited for metal marking by way of annealing, for metalengraving, and for high-contrast plastic markings. Fiber lasers are generallymaintenance-free and feature a long service life of at least 100,000 laserhours.
Our Fiber Laser Series aretruly a unique products in the metal and plastic marking industry. Thecombination of flying-optic design and the highest quality engraving resultsprovide a one-of-a-kind solution for your metal marking and engraving needs.


Laser Type

Fiber laser

Laser Power

20W/ 30W/ 50W/70W/100W

Laser Wavelength

1064nm

Laser Source

IPG/RAYCUS/MAX

Marking Area

110*110mm, 145*145mm, 175*175mm,

210*210mm, 300*300mm, etc.

Marking Dep.

≤0.6mm (depends on power, processed material and procedure)

Marking Speed

7000mm/s

Repeated Precision

± 0.003mm

Marking Content

Figures, letters, numbers, patterns, etc.

Barcode: code39/code128/PDF417, ect.

QR code: Data Matrix, QR, ect.

Graphic: CAD, DXF, BMP, JPEG, PLT, ect.

Min. Character

0.3mm

Life-span of Fiber Laser Module

100,000 hrs

Beam Quality

M2 <1.1

Focus Spot Diameter

<0.01mm

Operation System and Software

Windows XP/2000, Win 7/ Win 8/ Win10, JCZ EZCAD

Communication Interface

RS-232 serial port, TCP/IP network port, I/O port, ect.

Cooling Mode

Air cooling

Environment Temperature

5℃~35℃

Environment Humidity

30-85% ( Condensation is not allowed)

Power Input

220V ( ±10%)/ 50HZ( ±5%) single phase

Power Requirement

≤ 500W

Machine Dimension

760*610*1429mm

Machine Weight

92KG
Low costs of maintenance
The built in fiber laser head is practically maintenancefree and absolutly reliable. The energy consumption of the laser markers is
very low. Costs for consumables, spare parts of laser machine maintenance do not incur.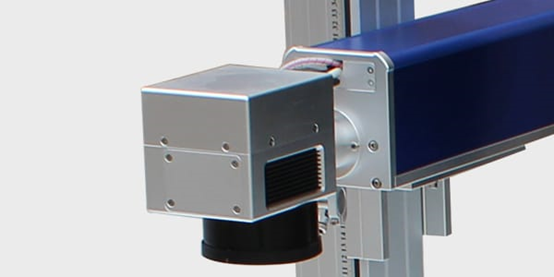 High-speed laser marking
Fiber laser marker has been developed for markinglarge quantities of small- to medium-sized parts. The laser marking machine isable to mark pens, usb-sticks or dataplates in only a few seconds.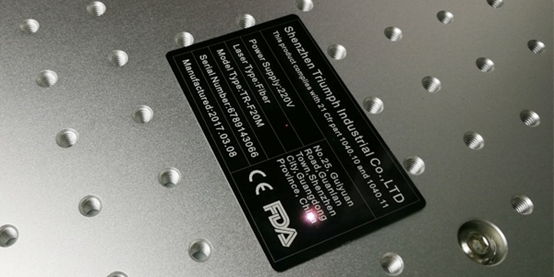 As easy as printing
The preinstalled fiber laser marker software acts like aprinter driver. It works with all graphics, CAD and label printing software. Noimporting or converting is necessary, just use a simple print command.
Best Marking Effect
Laser marking machine can provide the best markingeffect. Especially good at smallest character marking.
Higher Accuracy
The laser marking machine for metal can reach unto0.001mm precision, while diode only 0.01mm.
Long lifetime
Fiber laser marking machine of the lifetime can reach100,000 hours, so the machine can be used for more then 30 years.
No consumables
The laser marking machine for metal can be used formetal marking for 8-10 years without any consumables
It is widely used in Electronic andcommunication products, IC products, electric lines, cable computer componentsand electric appliance.Every kind of precision parts,hardware tools,instrumentappliance,aviation and spaceflight appliance.Jewelry, garments, instruments,gifts, office devices, brand scutcheon, sanitary ware appliance.Dishware ,food,drinking,smoking and alcohol,etc.